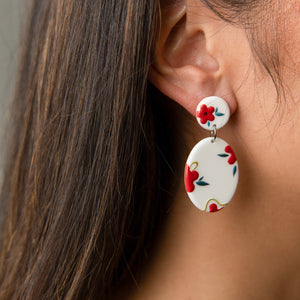 Bauble Bloom
Sale price Price $16.00 Regular price
These earrings are part of Crowned's chic new line of earrings - Elevé.

Make your style bloom with Bauble Bloom earrings.
Crafted from acrylic, these delightful earrings are perfect for the female fashionista looking to make a statement. The unique geometric flower pattern is sure to draw compliments, making you feel even more confident in every situation.