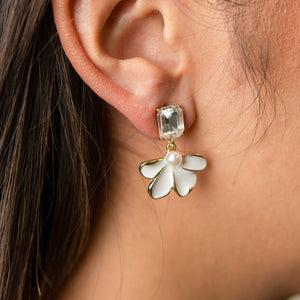 D'Or Blossom
Sale price Price $18.00 Regular price
These earrings are part of Crowned's chic new line of earrings - Elevé.

D'Or Blossom Earrings: the perfect accompaniment to any outfit.
Instantly elevate your wardrobe with this dazzling pair of drop earrings. Delicately crafted with gold plating and real cubic zirconia stones, these earrings radiate timeless luxury and elegance.
Wherever you go, remember to shine!