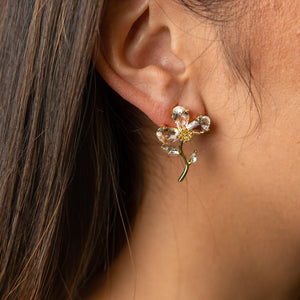 Pétales de Cristal
Sale price Price $18.00 Regular price
These earrings are part of Crowned's chic new line of earrings - Elevé.

Whether dressing up for a special occasion or adding a touch of elegance to your everyday look, the Pétales de Cristal earrings from Crowned's Elevé line will ensure you shine in every moment.
Dazzling yet subtle, they elevate your style while reminding you of your unique power and resilience.