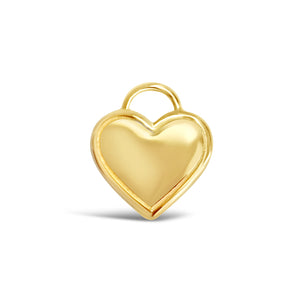 Self-Love Lucky Charm
Sale price Price $39.00 Regular price
Let our Self-Love Lucky Charm be your muse and guide as you indulge in moments of self-care. A fitting symbol of the compassion we should be showing ourselves, this delicate charm is 12mm in size - the perfect addition to any necklace or pendant chain.
Show your love for yourself by investing in a meaningful memento that celebrates self-reflection and growth. Celebrate the unique woman you are with this aspiring reminder of how important it is to make time for yourself and practice self-love.
It pairs well with our Self-Love bracelet.
Details

14k gold plating
Sterling silver
Heart charm: 12mm