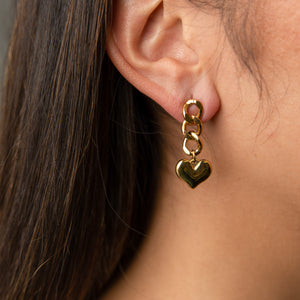 Steeled Hearts
Sale price Price $18.00 Regular price
These earrings are part of Crowned's chic new line of earrings - Elevé.

Introducing Steeled Hearts—the perfect stylish accessory for the modern woman.

Crafted with stainless steel, these bold heart drop chain earrings reflect a unique blend of sophistication and strength. With Steeled Hearts, you can make any outfit look elegant and refined while radiating empowering confidence.